Study in Canada
A world of possibilities awaits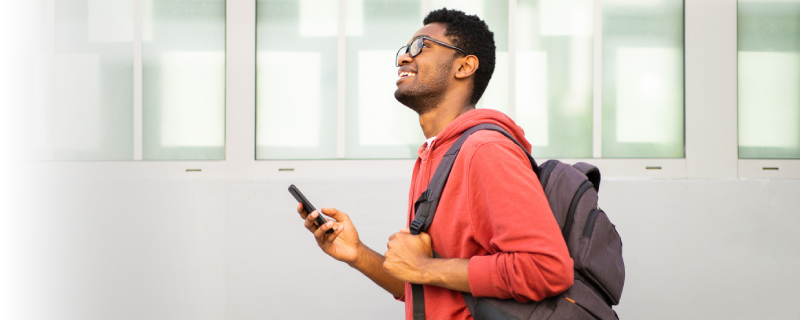 Ready for the adventure of a lifetime? Get started today! Learn about Canada's education system, find schools and apply for scholarships. EduCanada is the official Government of Canada source about studying in Canada for international students and researchers.
Find scholarships

Search for scholarships and awards to study and do research in Canada. Canadians can also find awards to study overseas.
Work while studying

Want to work during your studies? International students are often eligible to work in Canada while studying.
Study permits & visas

Most international students will need a study permit to study in Canada. Find out how to apply for a study permit or visa.
COVID-19 information

Find the latest Government of Canada information for international students about border measures, study permits and more.
Get started
Find out why studying at our high-quality institutions will be an experience of a lifetime and a return on your investment.
Know your interests and career goals? Search for programs, colleges and universities and how much they will cost.
Find everything you need to know about Canada's education system, housing for students, a pre-departure checklist and more.
Find out what you need to know about living and working in Canada as an international student.
Whether you're studying in person or online, here are the five steps to follow to study in Canada.
Choose your country to find customized information about studying in Canada.
Featured student stories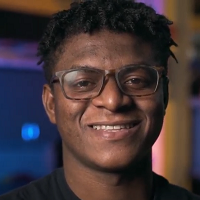 From Cote d'Ivoire to Edmundston, Canada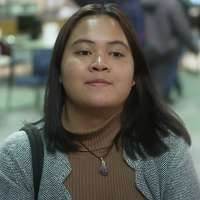 From The Philippines and Dubai to Halifax, Canada
From Egypt to Calgary, Canada
Featured video
⇅ Transcript

Peter Walsh, o-founder and co-CEO of the CEA

Peter Walsh: Vancouver is now actually the world's biggest centre for animation and visual effects. And that level of growth has created such a huge demand. We have to train students to be ready to hit the ground running.

Diwakar Gandhi, Co-founder and co-CEO of the CEA

Diwakar Gandhi: We saw that a lot of the public post-secondary institutions were not really delving into animation, visual effects, game development or film in that sense.

Tyler Weiss, P Strategic Initiatives, VFX Producer: Game of Thrones, Fantastic Beasts

Tyler Weiss: As a producer, I'd be hiring people to staff our shows—you know, major movies. A lot of students would apply. I wasn't exactly seeing them industry ready to be hired.

Kwantlen Polytechnic University In collaboration with the Centre for Entertainment Arts, The Centre For Entertainment Arts, Bow Valley College Campus

Diwakar Gandhi: That's when we founded the Centre for Entertainment Arts and we started working with public post-secondary institutions. We have two partners here in Canada with Kwantlen Polytechnic University here in Vancouver, and also The Bow Valley College in Calgary.

Peter Walsh: We bring in industry experts in a studio-style environment.

Thomas Schelesny, Senior Director of Global Development, Two-time Emmy-winner, VFX: Game of Thrones

Thomas Schelesny: I can walk in directly out of my office and into a classroom and engage them not on the theory of how films should be made, but I can tell them, here's what happened today.

Peter Walsh: We provide opportunities for the student to work up to 20 hours a week in an industry partner. We've been able to have 95% or more hire rates for graduates often before they even graduate.

Monica Fruzzetti Amaro, 3D Animation Grad, Mexico

Monica Fruzzetti Amaro: You have to put in your effort—you have to put the effort into your reel—totally. But they help you to get through it; how to talk, they prepare you for the interview.

Dr. David Burns, Associate Vice President, Academic at KPU

Dr. David Burns: There is really practical portfolio work across the board. So students are going to be building up their body of work as they go and ready for work the day they graduate.

Tyler Weiss: Two students from the CEA are on my team and now we're all on a morning call at 9:00 talking about a massive show.

Thomas Schelesny: Not only have I lectured to some CEA students, I now have two of them working in our facility with me on my current project.

Dr. David Burns: We're starting off a Foundations in Entertainment Arts program, which is a certificate and three diplomas in Advanced Game Development, 3D Animation and 3D Modelling, and Visual Effects and Virtual Production.

Atalay Kalem, 3D Animation Student, Turkey

Atalay Kalem: In our first term, it was all about knowing everything. You need to understand how everything works, and then you can be able to specialize in a specific field.

Alvaro Ivan Romero, 3D Animation Graduate, Colombia

Alvaro Ivan Romero: In 3D animation, you are more of a puppeteer. You have this 3D character and you need to move them, and you need to give it life.

Monica Fruzzetti Amaro: Just taking the controllers, making the expressions, giving the lip-sync to the characters, making them like, feel alive—feel like a person—like they have thoughts, they can think.

Gabriel De Lima Capato, Advanced 3D Animation Student, Brazil

Gabriel De Lima Capato: I think it is very fascinating to touch people's heart through something that I created. If I had chosen to stay in Brazil and still pursue a career in art, I wouldn't be as successful as I could.

Alvaro Ivan Romero: We are able to meet the people that have worked in the movies that we admire. They are the best of the best.

Atalay Kalem: This was like a childhood dream of mine.

Diwakar Gandhi: We have something called a student work initiative program that they go through and they get to work in the industry while studying. At the end of the program, they come out with a full-time job as well.

Ivo Van Der Marel, VP Education | Game Development

Ivo Van Der Marel: Partners that we work with are studios in Vancouver like Electronic Arts, where they're working on Need for Speed, where they're currently working on FIFA. Kabam (known for working on all of the Marvel games on Mobile), also Blackbird Interactive.

Goldy Theola Permadi, Advanced VFX Student, Indonesia

Goldy Theola Permadi: I chose Canada because I know that the people here are really nice and polite.

Monica Fruzzetti Amaro: I remember that every time that we went to lunch, you will just hear a lot of different languages talking in the same place. Spanish, French, Hindi.

Peter Walsh: The entertainment industry right now is really exciting for international students. They're eligible to apply for a post-graduate work permit on graduation of up to three years. So when our students graduate, they're able to stay in Canada and work and fulfill the needs of these studios.

Stuart McIlmoyle, Chief Operating Officer

Stuart McIlmoyle: And eventually, if they would like to get their permanent residency and to emigrate, the pathway is very clear and transparent. I was pleasantly surprised that we have a lot of students who are considered mature students in their thirties or forties—have left major career jobs.

Melissa Best, VP Education | Animation and Visual Effects

Melissa Best: Students that were lawyers before, that worked in medicine before, that worked for 15 years in a different industry, in a different country. And their heart was always in wanting to do something like this.

Ivo Van Der Marel: What you find here is a group of incredibly passionate instructors that are there because they really like what they're doing and they really want to share that with the next generation of game developers.

Monica Fruzzetti Amaro: Definitely go for it.

Goldy Theola Permadi: Literally, just do it. Everyone wants you to be successful in whatever you do.

Gabriel De Lima Capato: You want to pursue that. Then don't hesitate. Go to the CEA because they will help you.

Stuart McIlmoyle: If this is something that you're passionate about, we're here to help you. We want to make sure that every student is successful—that's what we're here for.

Alvaro Ivan Romero: We are doing art; we are doing magic for the rest of the world.

---
Study digital technologies: entertainment arts in Canada
You can have a successful career in digital entertainment arts in Canada. We offer leading training in animation, game development and visual effects.
Date Modified: