Study in French across Canada
Accessible bilingualism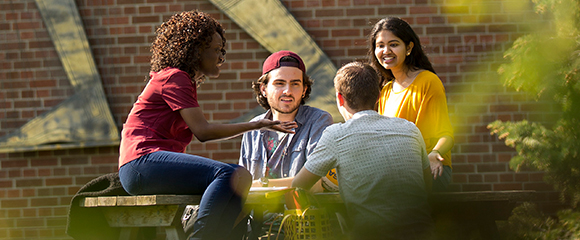 One of the advantages that sets Canada apart from other countries is its bilingualism. With two official languages side by side, Canada offers you the opportunity to study in French while developing your English language skills on a daily basis, regardless of your knowledge of the language. You can benefit from high-quality education while learning English.
Premier destination
The high educational standards and strict quality control of Canadian postsecondary institutions means that you will receive a high-quality education and a diploma from a university or college (technical institute) that is recognized around the world. As a leading study destination for postsecondary education, Canada receives international students from more than 200 countries.
Quality of life and a welcoming country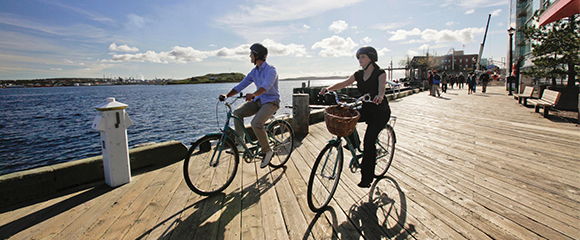 In 2018, Canada ranked first in the world in terms of quality of life. International students in Canada enjoy the same freedoms as Canadians—respect for human rights, equality, and a stable and peaceful society. The friendly, welcoming and safe nature of Canadian communities is an asset that makes Canada an ideal study destination, and even for immigrating here permanently.
Prosperous economy and opportunities for the future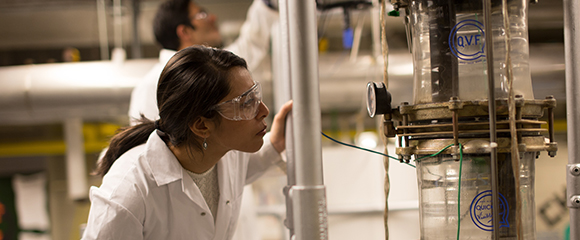 With its strong and prosperous economy, Canada is a leader in many high-demand industries, such as: Administration and commerce, Education, Communications and public relations, Science, engineering and technology, and Humanities and social sciences. Many Canadian postsecondary institutions offer programs that focus on acquiring practical skills that allow most students to find relevant work after they finish their studies. If you want to stay in Canada after graduation, there are various programs and visas for students wishing to immigrate to Canada.
Students first
Professors and instructors are ready to help and develop good professional relationships with their students. In addition to the quality of education, Canadian postsecondary institutions are recognized for their friendliness and for the importance they place on students' needs, success and employability. Moderately sized classes allow you to benefit from more personalized support and teaching that meets your individual needs.
Theoretical and practical training
Canadian postsecondary institutions offer many study programs that allow students to acquire both theoretical knowledge and practical skills that will prepare them for the labour market, through internships and co-operative programs. Regardless of your field of study, there is a wide range of university and college (technical institute) programs that perfectly will meet your needs and goals.
Transition to immigration
Did you know that international students can apply for permanent residence once they have completed their studies? With its multiculturalism and job opportunities, Canada is proud of its openness and could not be the country that it is without immigration. International students are encouraged to stay and to continue their professional path as employees or as entrepreneurs through the various programs and visas for which they are eligible.
Scholarships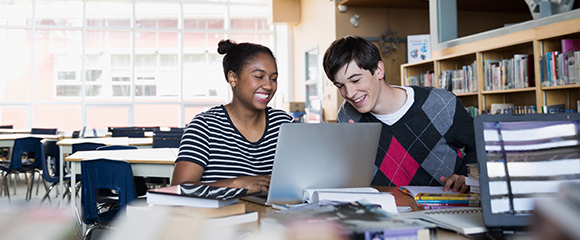 In addition to tuition, which is generally lower than other study destinations, Canadian postsecondary institutions offer various scholarships for which you may be eligible.
Employability
Completing your education at a Canadian postsecondary institution will help you increase your employability in the eyes of employers around the world, as diplomas from Canadian universities and colleges (technical institutes) are recognized around the world and people who study in Canada can improve their English language skills. If you decide to continue your career in your home country, a Canadian postsecondary education will help you stand out from your competitors
Student life
Postsecondary campuses in Canada offer a dynamic and lively student life. During your studies, you will have the opportunity to create friendships, take part in student activities or join student-run associations or clubs. You will meet students who share your ideals and whose realities are similar to your own, who will allow you to have fulfilling experiences and help you achieve excellence in your studies through collaboration.
Date Modified: