EduCanada and Atlantic STEM

Life in Atlantic Canada
Atlantic Canada is a region comprised of four provinces on the country's Atlantic coastline: New Brunswick, Prince Edward Island, Nova Scotia, and Newfoundland and Labrador are wonderfully different locations to explore, underpinned by a distinct and welcoming maritime culture. Known for its picturesque beauty, the area is home to some of the most renowned educational institutions in Canada.
New Brunswick
New Brunswick is remarkably geographically varied, combining more than a thousand kilometers of shoreline and seascapes with picturesque farmlands and endless stretches of often mountainous wilderness. It borders Quebec and Nova Scotia as well as Maine.
You can live in a small town or city and still be very close to beautiful lakes, rivers, and outdoor spaces. New Brunswick is Canada's only officially bilingual province. Enchanting in its diversity, New Brunswick is the gateway to Atlantic Canada.
New Brunswick's universities combine academic excellence with intimate and engaging campuses that provide you the opportunity to engage with your professors and classmates in a meaningful way. By supporting and encouraging initiative, exploration, and critical thought, our universities will also help you discover and realize your full potential.
Universities offering STEM programs in New Brunswick:
Learn more about New Brunswick
Nova Scotia
By choosing Nova Scotia, you will experience a recreational paradise along with academic innovation and tradition. The province upholds excellence in education, which, coupled with our relaxed lifestyle, make it a popular destination for U.S. students.
Nova Scotia is one of North America's foremost seacoast destinations. In Nova Scotia the sea is never far away. The proximity of the coast has shaped the character and lives of Nova Scotians as much as it has the splendid maritime landscape. Immerse yourself in a culture that ranges from traditional to avant-garde. There is year-round surfing, sea kayaking, wineries, and markets all within easy driving distance, making Nova Scotia the perfect place for exploring.
Nova Scotia is also an ideal North American location for a variety of cutting-edge industries powering global innovation.
Universities offering STEM programs in Nova Scotia:
Learn more about Nova Scotia
Prince Edward Island
Prince Edward Island is Canada's smallest and greenest province. Cradled on the waves of the Gulf of St. Lawrence, PEI is known for the vivid colors of its gently rolling landscape, surrounded by miles of sandy beaches and red sandstone cliffs.
You won't want to miss out on the opportunity to visit the home of world famous Canadian novel protagonist, Anne of Green Gables. The province's capital city of Charlottetown offers the peace of small-city living while still encompassing a collective love of cultural celebrations.
Prince Edward Island is one of the most cost effective locations in North America for software development, specialty chemical production, bio-science research, and development activities.
University offering STEM programs in Prince Edward Island:
Learn more about Prince Edward Island
Newfoundland and Labrador
Newfoundland and Labrador is located on the eastern edge of North America, which has helped preserve its unique character. It is made up of two parts: Newfoundland, an island in the Atlantic Ocean, and Labrador on mainland Canada.
Real and genuine, warm and welcoming, fun-loving and funny to the core, the people here are also known for their natural creativity and knack for storytelling. With one of the lowest crime rates in North America, the province is one of the safest and most welcoming places in the world to live and work.
Newfoundland and Labrador is home to a cluster of world-class institutions, companies, and industry organizations offering some of the most innovative ocean technologies in the world. Its knowledge and expertise have made them the base of operations for current and future Arctic-related activities.
University offering STEM programs in Newfoundland and Labrador: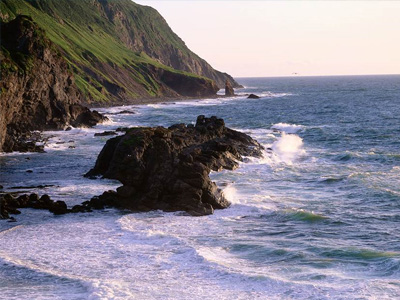 Learn more about Newfoundland and Labrador
Date Modified: