Choose Canada's Prairies to study STEM
Why study STEM at a Canadian college or university
Discover welcoming, affordable communities and strong career opportunities in Canada's Prairies. The colleges and universities in this region also offer a wide range of world-leading science, technology, engineering and mathematics (STEM) programs. You'll also benefit from work-integrated learning, research opportunities and significant support for international students.
Career opportunities and industry connections
Studying STEM in the Prairies will give you a mix of both classroom and hands-on learning to help you get job-ready. In Canada, you can get work experience while studying. Many schools also have strong industry ties which means you will be able to take advantage of networking, co-op and internship opportunities.
Quality learning and research
The rapidly evolving STEM fields are always in need of new ideas! Schools in the Prairies give students access to cutting-edge facilities, programs and professors. You'll have the chance to work on research projects to build your creativity, analytical and problem-solving skills.
Supportive campus environments
In addition to quality education, you'll find welcoming on-campus environments for international students. Many institutions have smaller class sizes and will offer you mentorship, support programs and other services throughout your studies.
STEM programs to prepare you for the future
Choose from a range of STEM disciplines based on your interests and passions. No matter what you study, you'll find opportunities to build a career in your field. As the STEM field continues to grow in Canada, more graduates are needed to join the workforce and meet future challenges.
SCIENCE
Canada is ranked 7th in the world for share of high-quality research outputs from academic institutions in the field of natural sciences. Get the research and analytical skills you need to build a meaningful career by studying programs such as:
Biology and microbiology
Chemistry
Environmental sciences
TECHNOLOGY
Learn the digital and technical skills that are in high-demand across industries. Studying within the tech space can lead you to career opportunities in areas such as:
Computer science
Data science and machine learning
Information systems
Cyber security
ENGINEERING
A degree in engineering means you'll solve real-world problems on a daily basis. Choose from different programs to find the right engineering discipline for you, including:
Civil engineering
Chemical engineering
Computer engineering
Power engineering
MATH
Learn analytical problem solving skills that will be transferable across industries. By studying these programs your degree will provide you with global opportunities:
Data science
Statistics
Mathematics and applied mathematics
Computing science
Live and work in the Prairies
Three Canadian provinces in Western Canada make up the Prairies: Alberta, Manitoba and Saskatchewan. These provinces are known as strong economic drivers in natural resource industries such as energy, mining and agriculture. No matter where you live, you'll enjoy economic opportunities, quality of life and unique outdoor adventures!
Choose from a wide range of postsecondary institutions and programs to match your interests and career goals. Learn more about STEM programs at institutions in Canada's prairies:
Alberta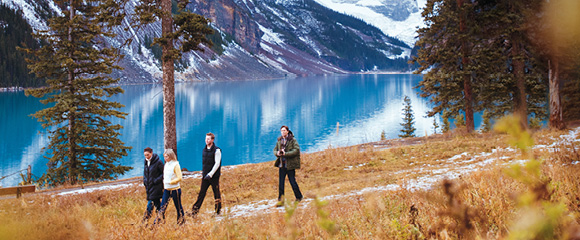 Surrounded by the Rocky Mountains, Alberta is known for its lively communities and world renowned Calgary Stampede. The province is one of Canada's economic engines, with strong oil and gas, natural resources, and tech sectors.
Find STEM programs
Manitoba
You'll find safe, vibrant, friendly and affordable communities in this province. Manitoba boasts one of the country's most diverse economies with its rich natural resources, hydro-electric capacity, manufacturing base and highly educated workforce.
Find STEM programs
Saskatchewan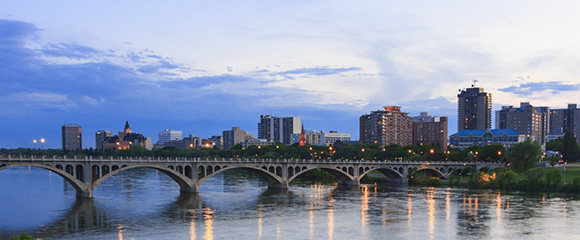 In Saskatchewan you can enjoy affordable cost of living, vast natural beauty and cultural diversity. Saskatchewan is a world leader in agriculture, natural energy resources, and manufacturing sectors and is also increasingly growing its high-tech industries.
Find STEM programs
Featured video
From Egypt to Canada - Why I chose Canada for my studies
Marwa, a PhD student from Egypt, speaks about her experience studying Chemistry at the University of Calgary. She talks about moving to Canada with her young family and how they have adapted to their new life.
Date Modified: