Scholarships in China available for Canadian academics, students and professionals
November 30, 2017 – Global Affairs Canada and the Chinese Ministry of Education are offering short-term scholarships to Canadians wishing to study abroad in China. Scholarships are awarded for studies, research, language studies or a combination of studies and language studies at participating Chinese institutions.
Program name: Canada-China Scholars' Exchange Program
Funding organizations: Global Affairs Canada and the Ministry of Education of the People's Republic of China
Target audiences: Canadian students (college, undergraduate and graduate levels in Canada); Canadian faculty members and research staff at a post-secondary institution in Canada; Canadian mid-career professionals
Number of scholarships: Over 20
Duration: 4 to 12 months for students; and 8 weeks to 12 months for faculty members and mid-career professionals
Inclusions: Airfare, tuition fees, monthly living stipend, on-campus accommodation and medical insurance
Deadline: March 6, 2018
For full program details and to submit an online application, visit: Canada-China Scholars' Exchange Program.
Video
Journey to the East: Canadian Students in China
A few reflections from alumni on the history of the Canada-China Scholars' Exchange Program on the eve of its 45th anniversary.

Alumni testimonials
Dr. Miao Song, 2011-2012 and 2015-2016 awardee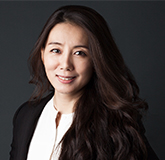 "These intercultural experience opportunities enabled me to grow exponentially and contribute very positively not only to my personal and professional development but also to establish new links and partnerships between Canada and China at academic and professional levels."
Sean James, 2015-2016 awardee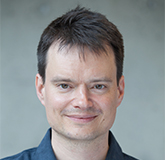 "Mandarin became my first language for ten weeks, and by communicating with people on and off campus I assimilated the appropriate usage of expressions I had learned in class…After returning from this trip, my colleagues were struck by the level of fluency I had attained."
Date Modified: