Graduate scholarships in South Korea for Canadians
February 28, 2018 – The Government of the Republic of Korea is offering scholarships at the Master's and PhD level for study or research in a variety of fields including Korean studies, humanities, social sciences, natural sciences and engineering. Scholarships are tenable from September 1, 2018.
Program name: Foreign Government Awards Program - Korea
Funding organization: Government of the Republic of Korea
Target audiences: Canadian students and researchers
Number of scholarships: 3
Duration: 2 years at the Master's level and 3 years at the doctoral level plus up to 12 months for language training
Inclusions: Airfare, tuition fees, language training, living allowance, and other eligible expenses
Deadline: March 21, 2018
For program and application details, visit: Foreign Government Awards Program - Korea.
Alumnus testimonial
Gary Ng, 2014-2017 awardee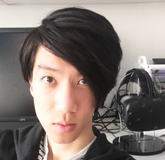 "The education system is different from the Canadian system, but I think that having another perspective is good as it challenges your own beliefs and gives you a more unique experience than if you just continued to study at home."
Other scholarships that may be of interest
Date Modified: