Deadline approaching: 650 scholarships in Canada for Latin American and Caribbean citizens
March 12, 2019 – The deadline to submit applications to the 2019-2020 Student Exchange Program is March 21, 2019. Global Affairs Canada is offering 650 short-term exchange scholarships to Latin American and Caribbean citizens wishing to study, to conduct research or to undertake professional development in Canada.
Canadian post-secondary academic institutions are invited to submit scholarship applications on behalf of students, faculty and international liaison officers/managers from eligible countries before the deadline. Only applications submitted directly by Canadian post-secondary institutions will be considered.
For full program and application details, visit each scholarship program's guidelines page.
Scholarships available
Alumni testimonial
Anuschka Tjin Liep Shie, 2016 awardee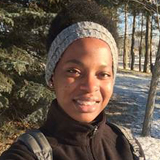 "I am very fortunate to have completed an ELAP exchange in Canada on both a personal and academic level."
Video
Scholarship recipients of the Emerging Leaders in the Americas Program explain why you should participate in an academic exchange with Canada.
Note: You may need to click on the CC for Closed Captioning.
Date Modified: