Scholarships in China available for Canadian academics, students and professionals
November 25, 2019 – Global Affairs Canada and the Chinese Ministry of Education are offering short-term scholarships to Canadians wishing to study abroad in China. Scholarships are awarded for studies, research, language studies or a combination of studies and language studies at participating Chinese institutions.
Program name: Canada-China Scholars' Exchange Program
Funding organizations: Global Affairs Canada and the Ministry of Education of the People's Republic of China
Target audiences: Canadian students (college, undergraduate and graduate levels in Canada); Canadian faculty members and research staff at a post-secondary institution in Canada; Canadian mid-career professionals
Number of scholarships: Over 20
Duration: 4 to 12 months for students; and 8 weeks to 12 months for faculty members and mid-career professionals
Inclusions: Airfare, tuition fees, monthly living stipend, on-campus accommodation and medical insurance
Deadline: January 23, 2020
For full program details and to submit an online application, visit: Canada-China Scholars' Exchange Program.
Alumni testimonials
Lalia Katchelewa

–2018-2019 awardee

Tsinghua University in Peking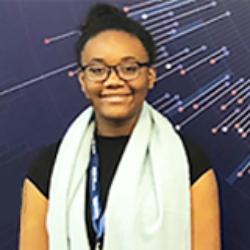 What used to be foreign to me when I landed became familiar and accessible. Learning the language obviously made it much easier to establish rapport with what the Chinese call "Beijing ren" (北京人).
Date Modified: