Testimonial: Andres Montaño
Emerging Leaders in the Americas Program Awardee (2015-2016) and Collaboration Mission Delegate (2020)
Mount Royal University (International Business, BSc)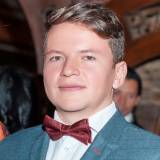 I am very grateful to have had the opportunity to study in Canada in 2015 through the Emerging Leaders in the Americas (ELAP) exchange program. I attended international business courses for one semester at Mount Royal University (MRU) — one of the most prestigious universities in Calgary, Alberta. While at MRU, I learned about the Canadian education system and culture, and I had fun exploring what the city had to offer.
Studying in Canada was a very rewarding experience for me because I was not only able to study in a new country, but I was also able to form long-lasting relationships with people from around the world.
My involvement with the International Student Centre led me to become part of the Student Ambassador for International Students (SAIS Program). As an international student ambassador, I helped Canadians with the process of internationalization, I offered peer-to-peer support, and I was able to share the experiences I had as an exchange student.
As an active member in the student community, I grew close with my fellow exchange students. I also joined the Recreation Centre staff, which further enriched my experience as a student.
The experiences I had in Canada were some of the best I have had in my life so far. These experiences have helped to shape my professional trajectory and deepened my interest in International Relations and cooperation projects.
Currently, I work in the department of internationalization for a local government training institution called Servicio Nacional de Aprendizaje (SENA). At SENA, I have developed international education projects and established partnerships with foreign institutions from many parts of the world, including Canada. In November of 2020, I took part in the ELAP Collaboration Mission on behalf of my institution (SENA). At the conference, I was able to connect with Canadian institutions and further explore education opportunities for Colombians abroad.
I am grateful to everyone who helped me achieve this goal. I highly recommend pursuing international studies and research in Canada through the ELAP Program to my fellow Latin American students. It is a life-changing experience!
Related content
Date Modified: