Testimonial: Gary Ng from Canada
Foreign Government Awards Program - Korea Awardee (2014-2017)
Korea Advanced Institute of Science and Technology (Industrial Design, Master's Degree)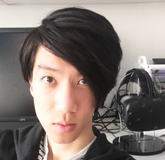 The Foreign Government Awards Program - Korea is an amazing opportunity for anyone wanting to study and live in South Korea. All my life I wanted to learn a new language and to experience living abroad. Through the Foreign Government Awards Program - Korea, that became a reality as it provides support for both language training and graduate studies.
Since the Korean government requires that scholarship students have at least an intermediate proficiency level of the Korean language before starting their graduate studies, I spent a year learning Korean at a language institute, under the program. Despite not knowing any Korean beforehand, I am now proud to say that I can actually speak Korean at a reasonable level. The language institute also gathered scholarship students from all around the world, which was amazing because there were approximately 80 students coming from 60 different countries. Before I went to Korea, I expected that I would be learning mostly about Korean culture. However, since I was placed in such a multicultural environment, I learned not just only about Korea, but about the world as well.
After my language studies, I started my Master's studies at the Korea Advanced Institute of Science and Technology (KAIST), which is one of the world's leading technical institutes. I am currently studying in the Industrial Design program with a research focus on the usability and user experience of augmented reality applications. The education system is different from the Canadian system, but I think that having another perspective is good as it challenges your own beliefs and gives you a more unique experience than if you just continued to study at home. Since my field is a bit more on the creative side, having new experiences and perspectives is vital to idea generation and problem solving.
Overall, living in South Korea has been one of the most interesting and developmental periods of my life. I have made many great memories and have learned so many things. My studies as a Foreign Government Awards Program - Korea scholar have been incredibly valuable and I am extremely glad that I got this opportunity.
Related content
Date Modified: