Testimonial: Dr. Hiran Roy
Commonwealth Scholarship and Fellowship Plan (CSFP) – New Zealand Awardee (2013-2016)
University of Canterbury (Management, PhD)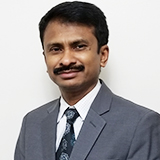 It was always my dream to pursue my PhD research program in another country and to experience a different culture. Being a recipient of the Commonwealth Scholarship and Fellowship Plan (CSFP) – New Zealand from 2013 to 2016 was an excellent opportunity to realize that dream. The CSFP – New Zealand not only allowed me to experience a different culture, it also provided me with the necessary resources to undertake high quality doctoral research.
I completed a PhD in management at the University of Canterbury, in Christchurch. I am passionate about the commercial aspect of the food and hospitality industry and was able to undertake research that explored the use of local food in restaurants across two countries – Canada and New Zealand. My thesis particularly examined the relationships involved in the procurement of food ingredients from local sources and how these shape menu offerings.
Overall, studying at the University of Canterbury was a fabulous opportunity for me because of its world renowned reputation and its academic excellence in both teaching and research. Having this experience is an asset for my future teaching and research objectives. Additionally, at the University of Canterbury, I noticed that every student enjoyed a supportive and personalized learning environment and that the international students were always well looked after.
Lastly, I witnessed the hospitality of New Zealanders and their interest in other cultures. The country is very safe and this is particularly valued by the international students. The country is an excellent destination for adventure seekers as it offers an array of thrilling activities that are easily affordable and accessible.
Related content
Date Modified: