Testimonial: Lalia Katchelewa from Canada
Canada-China Scholars' Exchange Program Awardee (2018-2019)
Tsinghua University (Chinese Language Studies)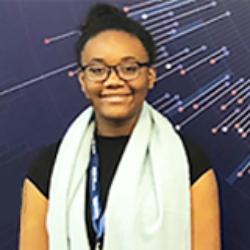 As part of the Canada-China Scholars' Exchange Program (CCSEP), I studied Chinese language and literature for a year at Tsinghua University in Beijing. Everything went beyond my expectations: the faculty members, the campus and even the activities. The rigorous academic environment in Tsinghua allowed me to make fast progress and to intellectually grow through the conferences organized by the University and through their academic network which extends across much of the world.
I had previously been to China, so my expectations regarding my life in the Chinese capital were realistic. Now that I have spent a year in Beijing, my understanding of the Chinese culture and customs have grown. What used to be foreign to me when I landed became familiar and accessible. Learning the language obviously made it much easier to establish rapport with what the Chinese call "Beijing ren" (北京人).
Despite some administrative and bureaucratic challenges while I was there, I have very positive memories of this experience. This year was an incredible growth opportunity, both on a personal and professional level. I made some local contacts, and I was able to discover other international students who shared similar interests. From Venezuela to the Philippines, Thailand, Spain and Germany, my exchange allowed me to build a solid professional network that will definitely be very useful to me in my career.
The year I spent in Beijing solidified my desire to continue my studies in international relations and economics. I am looking forward to going back to China to leverage my experience and to keep on creating bridges between Canada and China.
Related content
Date Modified: