Testimonial: Dr. Miao Song from Canada
Canada-China Scholars' Exchange Program Awardee (2011-2012; 2015-2016)
Central Academy of Drama (Chinese Drama, PhD studies during first exchange and Visiting Professor during second exchange)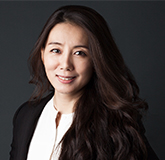 I have been a fortunate recipient of the Canada-China Scholars' Exchange Program (CCSEP) scholarship twice, in 2011 and 2015. These intercultural experience opportunities enabled me to grow exponentially and contribute very positively not only to my personal and professional development but also to establish new links and partnerships between Canada and China at academic and professional levels.
I was affiliated with the Central Academy of Drama (CAD) and Chinese Academy of Sciences (CAS) in Beijing, China and Concordia University in Montreal, Canada. I helped to establish and strengthen the relationship between the top Drama school and the research Academy in China and Concordia in Montreal. Likewise, I showcased our own research in new media, motion capture, and realtime graphics at a theatre production at CAS, which was shown for the first time to a large audience in China. I also presented a research creation project on Illimitable Space System developed during my doctoral studies at Concordia.
These activities contributed positively to maintaining links between the schools and having ongoing collaborations around the film festival that I established, the Canada China International Film Festival (CCIFF), which already had two successful editions after my second trip to China in 2015. In the end, I was a producer of the first CCSEP short documentary film about CCSEP scholars that was screened at the 2nd CCIFF and we are currently developing a longer version. I continue working with CAS and CAD and Concordia on entertainment technology transfer, Human-Computer Interaction (HCI), and research creation activities. Overall, I am grateful for my experience on the Canada-China Scholars' Exchange Program and its positive impacts in my field.
Related content
Date Modified: