Testimonials of international scholarship recipients from Africa and the Middle East
Discover how international scholarships have changed the lives of recipients from Africa and the Middle East. Find out what they have to say about their experience in Canada and where they are now!
Mavis Matenge from Botswana

– Canadian Commonwealth Scholarship Program Awardee (2008-2012)

University of Manitoba (Peace and Conflict Studies, PhD)
This program has positively transformed me as a student. It has also transformed me as an individual and reinforced my sense of purpose in peace work and education, and my belief that we all have a responsibility and a daily role to play in building safer, more just, progressive, and humane communities.
Dr. Emmanuel Egbogah from Nigeria

– Former Special Advisor to the President of Nigeria on Petroleum Matters. Canadian Commonwealth Scholarship Program Awardee (1973-1975)

University of Alberta (Petroleum Engineering, M.Sc.)
I have benefited immensely from studying and researching in Canada, having attended McGill University in Montreal, Quebec and the University of Alberta in Edmonton, Alberta under the Commonwealth Scholarship program. The quality of education in Canada is extremely high and produces well-rounded individuals for effective participation and contribution to national development of the graduate's home country.
Mathabo Tsepa from Lesotho

– Current High Commissioner to Canada. Canadian Commonwealth Scholarship Program Awardee (2004-2008)

University of British Columbia (Environmental Education and Food Security, PhD)
I have no doubt in my mind and heart that my community in Lesotho, my Government, my alma mater University of British Columbia (UBC), and the Government and the people of Canada who supported me financially through the Canadian Commonwealth Fellowship and Scholarship Program are all satisfied to see me make this huge leap in my career from being a university Environmental Education lecturer in Lesotho to being High Commissioner – all - in just one year and some months, after graduating from one of Canada's academically top Universities – the UBC, a place of mind.
Sarah Kiden from Uganda

– Canadian Commonwealth Scholarship Program Awardee (2011)

Saint Mary's University (Computer Science, M.Sc.)
My experience in Canada is one that I would describe as the most memorable in my life and I can say this without hesitation. My student exchange to Saint Mary's University in Halifax funded through the Government of Canada's Canadian Commonwealth Scholarship Program CCSP was more than only education and was definitely an eye opener for me with several social and cultural experiences that I will forever cherish.
It is so hard to summarize my experiences because 2011 has been the biggest learning experience in both my academic and personal life. It is amazing how only four months turned my life around and enhanced my intellectual growth, academic and professional network.
Jones Akuaku from Ghana

– Canadian Commonwealth Scholarship Program Awardee (2010)

Carleton University (Philosophy in Crop Science, M.A.)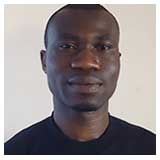 Canada is a true multicultural nation. I was amazed at the diverse group of people I came across at Carleton University. Excluding the indigenous Canadians, several people were from Africa, the Caribbean, South America, Europe, Australia, the Middle East and Asia which made staying in Canada lively.
Should I have the opportunity, I would not miss Canada as a study destination for any other place in the world. Really and truly, this bilingual nation has a lot in store for everyone to explore and that is for sure.
Yaniv Rivlin from Israel

– Sauvé Scholars Program Awardee (2009)

Sauvé Scholars Program Awardee (2009)
My experience as a Sauvé Scholar in Montreal was really defining for me. The Sauvé Scholarship is a residential fellowship, named after Jean Sauvé, the first Canadian woman governor general. The program brings thirteen young global leaders to Montreal for a year of intensive academic, professional and personal development.
Date Modified: