Testimonial: Sean James from Canada
Canada-China Scholars' Exchange Program Awardee (2015-2016)
Beijing Language and Culture University (Chinese Language Studies)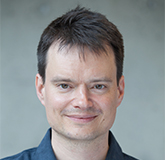 I am very grateful to have received a Canada-China Scholars' Exchange Program (CCSEP) scholarship to attend the College of Intensive Chinese Studies at Beijing Language and Culture University (BLCU) in the summer of 2016.
Working at the Modern Languages department of Langara College, I initially focussed on French and Spanish instruction. In 2008, I began to study Mandarin, and by 2016 I had completed Intermediate Chinese at the University of British Columbia (UBC). When contacting the administrators of the International Scholarships Program regarding opportunities for studying in China, I was advised to apply for the CCSEP, offered by Global Affairs Canada and the Chinese Ministry of Education. I was overjoyed when I received my notice of award.
BLCU is the preeminent Chinese language teaching university. Every day we studied a combination of grammar, speaking and listening. My classmates came from all over the world, and I also made friends with Chinese students studying English, French and Spanish with whom I would study and practice. Most importantly, Mandarin became my first language for ten weeks, and by communicating with people on and off campus I assimilated the appropriate usage of expressions I had learned in class.
Experiencing the culture and seeing first-hand historical sites both provide an awareness of Chinese society greater than what can possibly be learned in a classroom on the other side of the globe. My undergraduate degree was in history, with a focus on China. To be able to see the actual places that such momentous events took place concretized my understanding of this history. I took full advantage of weekends and of the travel time permitted before and after the study period to visit as many museums and historical sites as I could in Beijing, Shanghai, Nanjing and Xi'an.
After returning from this trip, my colleagues were struck by the level of fluency I had attained. I enrolled in Advanced Mandarin at UBC and finished with an A+. The following summer, I received a Confucius Institute Teaching Chinese as a Second Language scholarship to study in Nanjing. I am currently continuing my Chinese history studies at UBC, now able to read primary and secondary sources in Mandarin. At Langara College, I am able to pass on methods of learning Mandarin derived from my own experience to beginner students. And to those interested in developing some fluency, I always recommend they consider applying for the CCSEP and studying in China.
Related content
Date Modified: