Start your study in Canada journey
Prepare for the education journey of a lifetime. Do you dream of studying at an internationally recognized school, but don't know where to start? Canada offers you endless possibilities to make your dream a reality. Whether you choose to study with us online, in person or a combination of both, EduCanada is the source for everything you need to know about Canada's education system.
Here are some of the top reasons to study in Canada:
Ranked in first place globally for the best quality of life.
- U.S. News & World Report, 2021

Tuition fees generally lower than colleges and universities in Australia, the UK and the US.
- QS Top Universities 2021
7 Canadian universities ranked among the top 200 in the world.
- Times Higher Education, World University Rankings, 2022
Find the right program
Discover a wide range of science, technology, engineering and mathematics (STEM) programs across Canada. Study quality programs, get research opportunities and make strong industry connections.
Canada has a world-class education system at the elementary and high school level, with the opportunity to learn in English as well as French. Canadian schools are modern and well-equipped, and welcoming to international students.
Canada's quantum industries are set to grow significantly in the coming years. Quantum technology students and researchers will be able to take advantage of increasing opportunities.
Study and do research at top institutions offering artificial intelligence and innovation programs across Canada. Join the world's highest educated workforce and build a career in Canada.
Do you want to go to college or university in a French-speaking community? In Francophone areas of Canada, you can study in French or in a bilingual learning environment.
Discover college and university programs across Canada based on your interests and find out what each will cost you.
Featured video
How Canada's Education System Works
Keep exploring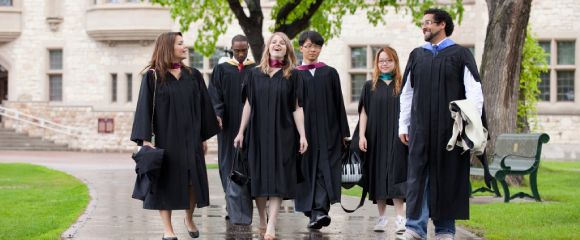 Find out whether you're eligible for a Canadian scholarship for your studies, research or professional development.
Find the latest information about Canada's world-class education system and industries. Plus, get tips and tricks to navigate life as an international student.
Explore the 5 key steps to follow to get ready to make Canada your study destination.