Study in Canada
A world of possibilities awaits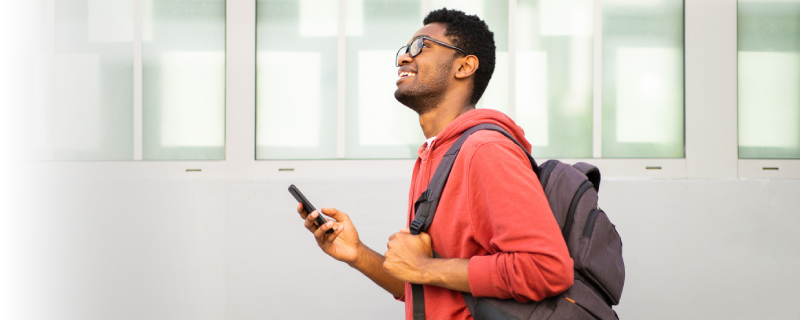 Ready for the adventure of a lifetime? Get started today! Learn about Canada's education system, find schools and apply for scholarships. EduCanada is the official Government of Canada source about studying in Canada for international students and researchers.
Find scholarships

Search for scholarships and awards to study and do research in Canada. Canadians can also find awards to study overseas.
Work while studying

Want to work during your studies? International students are often eligible to work in Canada while studying.
Study permits & visas

Most international students will need a study permit to study in Canada. Find out how to apply for a study permit or visa.
COVID-19 information

Find the latest Government of Canada information for international students about border measures, study permits and more.
Get started
Find out why studying at our high-quality institutions will be an experience of a lifetime and a return on your investment.
Know your interests and career goals? Search for programs, colleges and universities and how much they will cost.
Find everything you need to know about Canada's education system, housing for students, a pre-departure checklist and more.
Find out what you need to know about living and working in Canada as an international student.
Whether you're studying in person or online, here are the five steps to follow to study in Canada.
Choose your country to find customized information about studying in Canada.
Featured student stories
Filbert
Alexa
Azadeh
Mary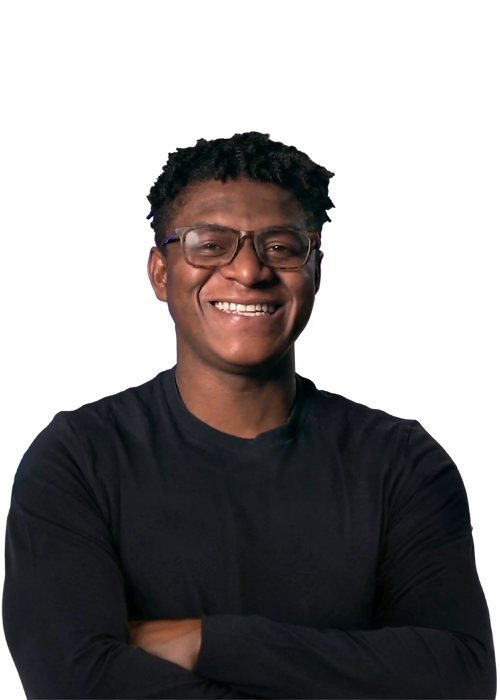 Yannick
Marwa
Featured video
⇅ Transcript

EduCanada: Five Steps to Studying in Canada

Are you interested in studying in Canada, but don't know where to begin?

Here are five easy steps you can follow to make your dream a reality.

Step one: Find a world-class school or program.

At EduCanada.ca, you can find key information to help you decide which of Canada's world-class schools and programs you'd like to choose for your studies.

Our website has information about elementary schools, high schools, colleges and universities, and language schools.

Before you choose a school, think about where you want to live while you study.

Do you prefer small, welcoming rural communities or large vibrant cities? Maybe something in between?

Once you know which schools or programs interest you, contact each school for more information about their program and admission requirements.

Step two: Make a budget and find out how to pay for your studies.

Studying in Canada is an affordable option compared to other countries where school fees for college and university are often higher.

At EduCanada.ca, you can use our "Search colleges and universities" online tool to find programs across Canada and to compare school fees.

This tool also gives you an idea of the cost of food, housing, transportation and health insurance.

These costs will vary depending on where you choose to study in Canada.

We also have a database of scholarships, fellowships and other opportunities to help you find ways to pay for your studies.

Another way to cover some of your education and living expenses is to work.

Remember that while you're studying full time in Canada, you may also be able to work up to 20 hours a week and on your school breaks.

Step three: Apply to a school that interests you.

When you apply, the school or a designated third party may check your qualifications.

They may do this by looking at your report card, or academic transcripts, academic credentials, or skills.

They will tell you which documents to send them and what to do next.

Step four: Apply to study in Canada.

Immigration, Refugees and Citizenship Canada (or IRCC) is a government department that handles immigration to Canada.

This includes permits and visas for international students.

When you receive an acceptance letter from your school, you may apply to IRCC for a study permit.

Visit the IRCC website to find the application package.

If IRCC approves your application, they will ask you to send in your passport.

They will put a visa in your passport and send it back to you, along with a letter of introduction. Keep the letter in your passport.

When you travel to Canada, show your passport and letter of introduction to a Canadian Border Services officer. If the officer accepts the documents you present, you will receive your permit at the border.

Canadian Border Services Agency (or CBSA) is a government department that handles border control, immigration enforcement, and customs services in Canada.

Before you enter Canada, be sure to find out from CBSA what the requirements are to travel to Canada and to cross the Canadian border.

Step five: Get ready to come to Canada.

Now that you have done most of the work, it's time to pack your bags!

Here's a checklist to help you prepare for your journey:

Check travel information about entry into Canada.

Buy your airline ticket to your Canadian destination.

Check how many bags you are allowed to bring and what the rules are at customs.

Find out what kind of travel and health insurance you need.

When it comes to your important documents, be sure to make copies to leave at home, scan documents to send to your email address, and bring original documents with you. This includes:

the letter of acceptance from your school,
any documents your school asked you to bring,
and your medical and immunization records.

Also bring a small amount of Canadian cash. Consider setting up a Canadian bank account and credit card as soon as you arrive.

Decide whether you want to live on-campus or off-campus. Your school can help you find accommodation options.

Congratulations! You're all set for your adventure. We look forward to welcoming you as you begin your studies in Canada.

For more information about studying in Canada, visit educanada.ca.

---
Top five steps to study in Canada
Are you interested in studying in Canada, but don't know where to begin? Discover the top five steps you can follow to make your dream a reality.
Date Modified: