Student stories: Canada-Colombia
Many international students have shared their study-abroad experience with us. Hear from these graduates about what to expect and how choosing Canada benefited their lives.
Andres, Colombia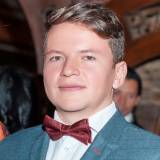 "Studying in Canada was a very rewarding experience for me because I was not only able to study in a new country, but I was also able to form long-lasting relationships with people from around the world. As an active member in the student community, I grew close with my fellow exchange students. I also joined the Recreation Centre staff, which further enriched my experience as a student.
Currently, I work in the department of internationalization for a local government training institution called Servicio Nacional de Aprendizaje (SENA). In November of 2020, I took part in the ELAP Collaboration Mission on behalf of SENA. At the conference, I was able to connect with Canadian institutions and further explore education opportunities for Colombians abroad. I highly recommend pursuing international studies and research in Canada through the ELAP Program to my fellow Latin American students. It is a life-changing experience!"
Emerging Leaders in the Americas Awardee and ELAP Collaboration Mission delegate
International Business, BSc.
Mount Royal University
Juan David, Colombia
"I chose Canada because of its cultural diversity and high-quality education. Also, I had heard about Canadian's kindness and wonderful landscapes, which I had the fantastic opportunity to witness. My experience in Canada was amazing in every sense! I had the chance to explore many cool places, cities and enjoy a truly welcoming atmosphere wherever I went in each province I visited.
Canadians are always up to give you a hand, not only in your daily life but also in an academic environment. The quality of research and education is one of the main reasons I have to go back and continue with my studies. I would advise you to explore all the opportunities that are available in the country. Not only in the biggest cities but also in those provinces that despite being not well known, have thousands of advantages. Canada is a great place to study, to explore and to live in."
Emerging Leaders in the Americas Awardee
Bachelor's in Chemical Engineering
University of Saskatchewan and University of Regina