Student stories: Canada-Japan
Many international students have shared their study-abroad experience with us. Hear from graduates from the Asia-Pacific region about what to expect and how choosing Canada benefited their lives.
Rinka, Japan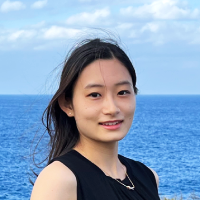 "My study abroad experience in Canada is one of the greatest experiences of my life. The reason why I chose Canada is that I had always wanted to put myself in multi-cultural society different from Japan. As I had expected, talking to people with different backgrounds and learning about other cultures was the best part of the experience. It widened my horizons and made me more mature.
Another favorite thing about Canada is that it is such a safe, open society that welcomes people from around the world. Over the course of my stay in Canada, I never felt alone or insecure. Overall, for those who are interested in studying abroad in Canada, I strongly suggest you take the chance, as you will get to experience and learn new things that you would never get in Japan. Good luck!"
High school exchange student
Calgary, Alberta
Ritsu, Japan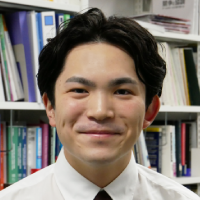 "I lived and studied in Canada twice, for one year each time. During my first visit, I attended a local secondary school in Ontario. I chose Canada because of its highly safe and accepting environment, compared to other English-speaking countries. During my second visit, I studied at Queen's University at Kingston as a visiting student. This time, I returned to Canada because I had loved my previous experience there.
My time in Canada was a defining moment in my life. The most valuable thing I learned was not my English or French language skills, but the importance of diversity and inclusion. In Canada, people from different cultures live together in harmony, respecting and valuing each other. This experience helped me to become an open-minded global citizen, and I am confident that it would not have been possible without my time in Canada.
For those considering studying abroad, I highly recommend Canada as your destination. Some may be concerned about its cold winter climate. But, no need to worry! The warmth of the people and just one large coffee will more than make up for it."
Queen's University
Faculty of Arts and Science
Prince Takamado Visiting Student Scholar
Ngoc Truc, Vietnam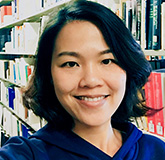 "I would like to take this opportunity to express my gratitude for being a Canada-ASEAN Scholarships and Educational Exchanges for Development (SEED) recipient. I feel so honored and fortunate to be doing my research at the Faculty of Veterinary Medicine, Université de Montréal (UdeM), Canada.
The reputable teachers, world-class facilities and multicultural society of UdeM make it a wonderful institution for study and research. Although this is a French-language university, most of the teachers and students can also communicate fluently in English. They are always nice, friendly, and eager to help me. Furthermore, I have gained a lot of hands-on experience and advanced knowledge in veterinary practice that will help me reach new heights in my career.
The aim of my research is developing an anesthesia protocol that can hopefully be applied to cats and dogs in Vietnam. This will not only help us control the animal population through spay-neuter procedures, but will also improve animal welfare by minimizing pain and discomfort. Once I have completed my study at the UdeM, I will bring the knowledge and techniques I have learned back to my country and transfer them to my colleagues. I strongly believe that we can make a difference and improve our veterinary practice in Vietnam.
Finally, I would like to thank my host family in Montreal. They are so kind, welcoming and generous. They make me feel like a member of their family. I will miss them dearly when I return back home."
Canada-ASEAN Scholarships and Educational Exchanges for Development Awardee
Animal Sciences and Veterinary Sciences PhD
Université de Montréal
Report a problem on this page
Date Modified: