Paths to permanent residency and immigration in Canada
Many international students and their families have made Canada their home and become citizens. You could too! Find out different ways to continue building your life in Canada after graduation.
Just over 1.3 million new immigrants settled permanently in Canada from 2016 to 2021, the highest number of recent immigrants recorded in a Canadian census (Statistics Canada, 2022).
On this page
For people affected by the Russian invasion of Ukraine
For people affected by the situation in Afghanistan
Extend your study permit
The expiry date on your study permit tells you when you have to stop studying and leave Canada. If you want to keep studying, you'll need to extend your study permit. Learn how to extend your study permit from Immigration, Refugees and Citizenship Canada (IRCC):
Renew your family member's temporary resident visa
If you decide to stay in Canada after your studies, your spouse, partner or children may also wish to stay. They will need to renew their temporary resident visa. Learn about the application for a visitor visa (Temporary Resident Visa) from IRCC.
Apply for permanent residency
As a student in Canada, you're not a permanent resident or a citizen of Canada. When you finish your studies, you may want to start the immigration process to become a citizen. First, you'll need to apply for permanent resident status. This means you will:
Apply for permanent resident status
Remain a citizen of your own country
Become a Canadian citizen when your immigration process is complete
Learn more about permanent residency from IRCC:
Apply for Canadian citizenship
Canada is a country of immigration. Join the millions of people who have immigrated to Canada and become Canadian citizens. Find out how to apply for Canadian citizenship from IRCC.
Learn more
Find out how international graduates can stay and build their careers in Canada:
Keep exploring
Get information on study permits for international students coming to Canada.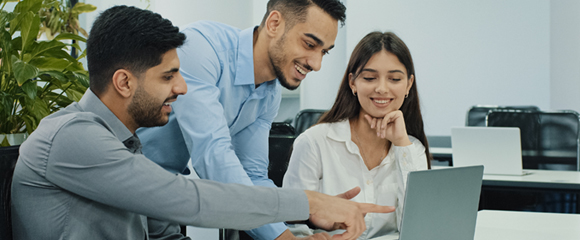 Learn about jobs, industries and how to plan your career.
Find ideas, inspiration and resources to help plan your Canadian travels.