Student stories: Canada-Thailand
Many international students and alumni have shared their study-abroad experience with us. Hear from these graduates about what to expect and how choosing Canada benefited their lives.
Dr. Ekachidd Chungcharoen, Thailand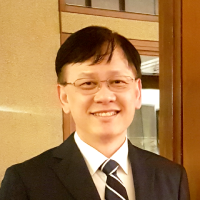 "My time in Canada gave me great friendships. I have met many good people who became classmates and friends for school and the hobbies I love such as tennis, canoeing and other social activities. Canada is rich in natural beauty with clean air and a clean environment. When the weather was warmer, we went camping on the Rocky Mountains. It was such a great experience and one of the best memories ever."
Currently Associate Professor, Faculty of Commerce and Accounting, Thammasat University
University of Waterloo
Dr. Supranee Lisawadi, Thailand
"All universities in Canada share a common culture of quality excellence. Academic professors were supportive and always willing to help us. My suggestion is to look for a university according to the place you would like to be or the city that matches your lifestyle. Canada is a safe country for living, this make it easier to decide where to study.
I liked everything in general but perhaps my social life in Canada was my favorite. I went to University of Regina, located in the capital city of Saskatchewan. I was indeed impressed by the people I met while spending my time studying in Canada."
Currently Associate Professor, Faculty of Science and Technology, Thammasat University
University of Regina
Ms. Thirada Jiravichitchai, Thailand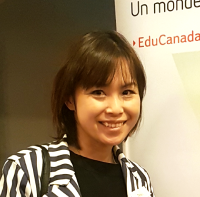 "I had an opportunity to attend an intensive program in Edmonton, Alberta, and was impressed by local people and their friendliness. The university's "International Center" assisted new students in several ways, such as airport transfer, information, support, guidance and more. The service was very helpful. Canada is a country of diversity, with many good places to stay and quality universities. I highly recommend Canada for education abroad."
Currently Head of Customer Experience CoE, ttb Bank PLC