Student stories: Canada-Brazil
Many international students have shared their study-abroad experience with us. Hear from these graduates about what to expect and how choosing Canada benefited their lives.
"So I just wanna say that if you wanna come to Canada, if you are afraid, don't because here at Heartland you can feel comfortable, you can learn English, you can improve. This school is ready for you and to give you the best kind of teaching."
Student
Heartland International English School
Winnipeg, Manitoba
"One thing that I really like about Canada is how inclusive it is and it just feels like a place where everyone belongs."
Diploma, Business Administration and Finance
Camosun College
Victoria, British Columbia
"If I could describe my experience in a single sentence, it would be: University of Victoria - a wonderful and magical place where happiness never ends! The campus is brand new, clean, modern and equipped with cutting edge technology! Just walk around to see: beautiful gardens, large sports facilities, fitness centers, cinemas and bars.
The English course is excellent, the teachers use methods that are dynamic and entertaining. They also are patient and really efficient."
Advisor of the International Division of Mercedes-Benz in Brazil
English Summer Course
University of Victoria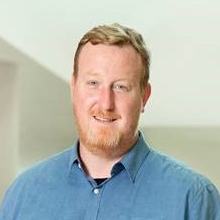 "I came to Nova Scotia, Canada in 2017, where I found my 'forever' home. Born and raised in Brazil, I had 8 years of experience working in Supply Chain, and always dreamt to find a job related to my expertise in Nova Scotia. I completed a 2-year Business Diploma at the Nova Scotia Community College (NSCC) in 2019 with Honours. During my two years as a NSCC student, I participated in the NSCC International Student Ambassador Program and through this experience, had the chance to join the EduNova Atlantic Canada Study and Stay® program. These opportunities, combined with my studies, led me to connect to an employment opportunity after graduation in an aerospace company in Nova Scotia. I am part of a growing group of international student graduates who have been welcomed to stay in Nova Scotia and participate in the economic and social growth here, making our communities stronger."
Purchasing Specialist – IT at High Liner Foods
Business Diploma
Nova Scotia Community College (NSCC)
Christina Mariana Jacobi, Brazil
"I had new adventures every day in a place where I always felt safe. Under the Emerging Leaders in the Americas Program (ELAP), I had the opportunity to conduct part of my Masters research at the University of Saskatchewan in Saskatoon. I was able to analyze stable isotopes in my samples and learn about the use of these food web tracers in ecological studies with top researchers and high-quality facilities.
I also attended several lectures and mini courses at the university that helped me to meet people from many parts of the world and to expand my professional knowledge and network.
I experienced firsthand things that I had previously only heard of; each day was like waking up in a movie! I made a snowman, went to hockey games, roasted marshmallows on a stick, ate waffles with syrup, watched the northern lights, and explored the boreal forest. I had new adventures every day in a place where I always felt safe.
At first, I was a little afraid to go to a new country alone, but now I feel prepared to do anything. All I can say is that if you have the opportunity to do an exchange in Canada, go! It will be incredible. You will return to your country with a bag of overweight learning! I am sincerely grateful to ELAP for this personal and academic opportunity."
Emerging Leaders of the Americas Program (ELAP) Awardee
Environmental Studies PhD
University of Saskatchewan