Student stories: Canada-Mexico
Many international students have shared their study-abroad experience with us. Hear from these graduates about what to expect and how choosing Canada benefited their lives.
Darinka Aguirre, Mexico
"This experience has enriched me. These two years in Canada have been the most important of my career to date. This experience has enriched me beyond what I believed possible. Canada is a place that is safe and multicultural, where people are respected and taken care of. Studying in Canada provided me with many skills from an international perspective. Thanks to the high quality of education, I have been invited to speak at important conferences worldwide. Canada is a country where your voice is heard and your opinion counts."
Master's in Applied Arts and Industrial Design
Emily Carr University of Art + Design
Salma Selem Najm, Mexico
"I applied to the Emerging Leaders in the Americas Program (ELAP) because, as an international business student, I felt an exchange would be the best way for me to enrich my education. I was drawn to what I knew of Canada since I was a little girl: the beautiful landscapes, cold weather, friendly people, good education system, and diverse population. I said to myself, "When I grow up, I want to study in Canada!" I was thankful and relieved to learn about my ELAP award because it would bring me one step closer to fulfilling my dream. I chose to study at the University of Regina because of its national and international recognition as an institution of higher learning. I felt so welcome when I arrived in Canada; all of my expectations came true! Everyone at the university was kind and helpful. Everything about the campus is beautiful, from its location on the Wascana Lake to the buildings, the surrounding nature, and the extraordinary skies. My ELAP experience has changed my life, both personally and professionally. To visit and to learn in a new country were amazing opportunities that left me feeling more competitive and prepared as a student. My new friends are like family to me, and I have left a piece of myself in Regina. My Canadian memories and adventures will be in my heart forever."
Emerging Leaders of the Americas Program (ELAP) Awardee
International Business, BIB
University of Regina
Alma Quintero, Mexico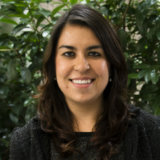 Being part of the Emerging Leaders in the Americas Program not only gave me the opportunity to study in Canada but also opened my eyes to new horizons and career possibilities. As a student in International Development Studies, I had the chance to learn from recognized faculty members as well as from my classmates, who came from many different countries. This made the classroom the perfect forum to discuss international issues from diverse perspectives and first-hand experiences. Although it was my first time living abroad, I felt welcomed and safe from my very first minute in Canada. I always felt part of the multicultural and friendly Canadian society. It was easy to get used to a new lifestyle and make friends to explore Canadian landscapes with. Back in my home country, I feel more prepared and competitive for the labour market thanks to my improved English skills and international experience highly valued by employers. Furthermore, I have the chance to be part of the Canada Alumni Network in Mexico to share my experience with other alumni and to help new students who want to have the experience of studying in Canada."
Emerging Leaders in the Americas Program (ELAP) Awardee
International Development Studies, BA
Trent University